Executive Profile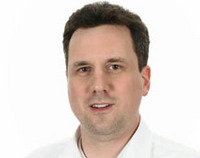 Matt McDermott
Director, Unique Revenues
E-mail:
Matt Mc Dermott Bio:
Matt has been involved with the independent professional baseball industry periodically since 1997. He has been both on-field participant as a catcher and bullpen catcher as well as a team and league official. He also has been a consultant to other independent baseball teams in recent years.
For the past four years, he has focused his efforts on helping the industry by offering services and information to benefit fans, players and industry executives across every independent baseball league. This has led to IndependentBaseball.net which serves as an information portal for everything related to the independent leagues. He also has maintained tryout notification services to help all independent baseball teams get their open tryouts more awareness to prospective players around the world. He also is creating a comprehensive website for independent baseball alumni (players, front office personnel, interns, etc.). Each independent baseball league and team also now has an extra resource to offer its fans on their respective social media pages; and Matt has done this through posting a daily trivia question about history of independent baseball leagues since the 1993 inception of the business.
Current team owners and league officials also have been able to gain strategies for new revenues by his posts at BaseballInternetMarketing.com. Additionally, Matt has contributed revenue-generation strategies on several sports business groups on LinkedIn. One of these strategies includes how to generate new revenues from promotional giveaway items and other team merchandise by leveraging technology such the blending of QR codes, social media, and year-round revenue generation advertising.
In recent years, Matt has been running his own internet marketing service for clients to help them with search engine optimization, paid search campaigns, online video marketing, lead generation strategies and developing new revenues. He is bringing this experience to the Northern League to help the NL and other independent baseball leagues become pioneers in the minor league sports industry. His aim is to create brand new, year-round revenue streams which are relevant to fans across North America, not just in any specific local market. The goal is to help all independent baseball teams increase their valuations and become attractive investments to prospective owners.
Matt has a background in the equities and options trading markets having been both a trader, analyst, and trading software executive. He also earned the Eagle Scout award.